**An Important Note About These Itineraries:

Said and the Usambara Adventure Company are dedicated to creating the vacation that YOU want. They won't try to push you toward cookie-cutter programs like the larger companies do. Said will listen to your desires, offer suggestions and then help YOU to develop the perfect Tanzanian vacation. The Itineraries on this page are examples of trips that are available but they are just the beginning. You can mix and match these ideas or combine them with other plans in any way that you choose.



Copyright 2012 by Usambara Adventure Tour and Safari Company

This is where you can enter some fine print about your website. Maybe your information or your ™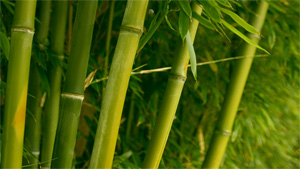 DAY TRIPS FROM LUSHOTO



Irente view point (4 -5 hours )
from the famous Irente views point you see village of Mazinde, almost 1000m below and vast Maasai steppe beyond. On return trip to Lushoto you visit Irente farm for lunch orphanage and blind school, autistic school village of Kwembago.
​


Magamba Rain Forest (5-6 hours)


This tour begins with an up hill walk from Lushoto to he royal village of Kwembago, where you lean about the cultural history of the traditional ruling clan of the Kilindi of the centuries – old kingdom of washambara from Kwembago, you have a beautiful view over Lushoto to the Maasai plain you proceed to the Lushoto Magamba tropical rain forest, Home to the rare black and white colubus Monkey. Frequently visible as they sit in groups high in the in the forest canopy and echange view with each others the return to Lushoto passes via German middle school and the village of Magamba.



Usambara farm and flora (4 hours)


​this walk takes you through the fertile land of jaegertal to a fruits tree nursery where you learn about different
​varieties of fruits tree nursery where you learn about deferent verities of fruit tree and the propagations. You continuers up hill to the village of Vuli to learn about local soil conservation and irrigation project and farming methods. You return to Lushoto



Bangala River (6-5 hours)


From the village of Mbuzii which overlooks Soni and Scornful, you waves slowly down the sleep slopes of the Bangala River Valley, at times wadine through cool mountain streams that offers a welcome relief from the rising savannah heat. Thought the work, you see traditional irrigation system and beautifully views over the maasai plans.



Growing Rocks (5 – 6 hours)


From Lushoto drive to Soni Halfway between Mombo and Lushoto, You walk to the top of Kwamongo mountain famous for its mult colored butterflies Via the Village of Shashui an Kwamula.



Mkuzi waterfall (6-8 hours)


The cool poor at the foot of the falls. The water falls is situated in dance tropical rain forest where you can see the black and white colabus monkey and chameleon then there you can relax in the fall by swimming the walk back to Lushoto or drive back.



Historically Lushoto (3-4)


Visit historical buildings dated from colonial times and learn the past histories then return back to Lushoto .

​​

​​
​


Usambara Adventures
~Tour & Safari Company~

Tanzania's Best Full-Service Travel Company