**An Important Note About These Itineraries:

Said and the Usambara Adventure Company are dedicated to creating the vacation that YOU want. They won't try to push you toward cookie-cutter programs like the larger companies might. Said will listen to your desires, offer suggestions and then help YOU to develop the perfect Tanzanian vacation. The Itinerary on this page is just an example of some of the adventures that are available but they are just the beginning. You can mix and match these ideas or combine them with other plans in any way that you choose.

SAID WILL CUSTOM DESIGN YOUR TANZANIAN ADVENTURE FOR YOU



Copyright 2012 by Usambara Adventure Tour and Safari Company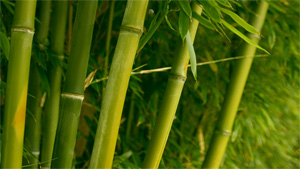 TWO WEEKS ADVENTURE IN TANZANIA

(14DAYS)

DAY 1 pick you from Kilimanjaro airport drive you to Arusha for dinner and overnight at the lodge or hotel.

DAY 2 Leave Arusha With lunch box at 8:30 am for Tarangire Nation park, make game viewing there, spending most of your day there late afternoon drive to the rim of Ngorongoro Crater where you spend a night in the lodge or campsite.

DAY 3 Take early breakfast then drive to a four wheel, drive which will lake you 2000 feet down the crater floor with your lunch box, do game drive until late and then drive to lake Manyara stay at the lodge, Hotel or campsite.

DAY 4 After breakfast do lake Manyara Nation park the tropical rain forest offers you a remarkable of wildlife, along the shores of the soda lake hundred of birds can be observed a tree climbing lions can be see then drive to Arusha at late afternoon for diner and overnight in Arusha.

DAY 5 Drive from Arusha to Usambara Mountain (Lushoto)

Day 6 Hike for Lushoto to Lukozi

DAY 7:from lukozi- walk along the valleys and sloping hillsides with nice views over the vegetable farms and village dinner and ovenight at rangwi catholic mission very nice place.

DAY 8:from rangwi to mtae throgh village,chance to learn full traditional of shamba tribe,experience local life,enjoy the views and mult coloured sunset dinner and overnight at mtae.

DAY 9:The day began 6:30am from where you can see kilimanjaro sumit 250km away in a clear day,come back for b /fast,then walk to mtae mtii stay at mtae

Day 10: Drive from mtae to mkuzi waterfall the fall situated in the rain forest relax ur muscles in cool poll at the foot of the falls drive to lushoto for dinner and overnight.

DAY 11: Driver from Lushoto to Pangani Via Tanga - Stay ar beautiful resort which is very nice and not swarming with tourists as compared to zanziba. Stay until day 14. Enjoy Snorkeling trips, boat rides, sand island exploration, historical tours of Pangani or just relax on one of the many beach side resort

Day 14 Driver to Kilimanjaro or Dar – es- salaam airport for flying back.


Usambara Adventures
~Tour & Safari Company~

Tanzania's Best Full-Service Travel Company