A few pictures from our trip:
Copyright 2012 by Usambara Adventure Tour and Safari Company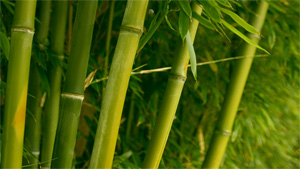 This website was built as a way to thank the best tour operator in all of Tanzania. My wife, Melanie and I recently spent 2 weeks with Said Salim, the owner and operator of Usambara Adventures and we are convinced that anyone looking to experience the best of Tanzania should consider using him as their expert guide.

We hesitate to even group Usambara Adventures in with other tour and safari companies, because what Said and his company offers is so much more. On one end of the spectrum they offer easy half day hikes through some of the most beautiful mountain villages where the local people and beautiful landscapes overwhelm (in the best way imaginable) your every sense. They also offer month long cultural immersion tours that you can custom design with Said's expert help as well as anything in between. You can tour Tanzania's most famous parks like the Serengetti, Ngorogoro Crater, Tarangire, Lake Manyara and so many more). You can climb Mt. Kilamanjaro, hike or trek through the most genuinely African villages of the Usambara Mountains. You can tour the countryside on bike, go birding, lounge on a beach side resort or, do as we did and have Said expertly combine your chosen adventures into the experience of a lifetime.

It is not an exaggeration to say that Said planned every part of our Tanzanian Adventure. Sure, we told him that we wanted to go on Safari for a few days and then do some hiking after which we would like to spend a few days relaxing at a resort. We also told him when and where we would need to be picked up and dropped off at the airport but beyond this, Said planned everything. He arranged all our transportation, lodging, meals, park entrance fees, the other guides we would need for side excursions, etc. Sending emails back and forth we were able to develop our perfect vacation with Said. He was great at finding us the perfect balance between cost and amenities along each leg of our trip. It is for these reasons, and so many more, that we feel forever indebted to said for the 2 weeks we shared with him in Tanzania. This website is an entirely inadequate thank you to him in the hopes that it will help others discover his phenomenal tour company. Enjoy!

Click here to see more of what you can discover with Said and Usambara Adventures!


Usambara Adventures
~Tour & Safari Company~



Tanzania's Best Full-Service Travel Company